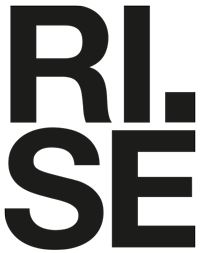 Forgot your password? Please contact support.it@ri.se or call 010-5165700
Password limitations:
Your password need to be at least 12 characters long and include the following three character types:

Uppercase letters : A, B, C (don't use Å,Ä,Ö)
Lowercase letters : a, b, c (don't use å,ä,ö)
Numbers : 0, 1, 2, 3, 4, 5, 6, 7, 8, 9

7 unique passwords must be associated with a user account before an old password can be reused.
Password cannot contain the user's entire samAccountName (Account Name) value or entire displayName (Full Name) value.
Don't forget to check if you need to update the password on other devices or to print. More information can be found on Medarbetarportalen - IT.